Maintaining Instructional Design Creativity in a World of Templates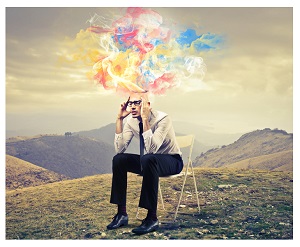 It's imperative, for the sake of successful learning as well as the value of L&D generally, that learning professionals rededicate ourselves to creating training that is engaging and memorable. Of course, that means embracing creativity, and creativity is often at odds with the operational rigidity that accompanies a culture of organizational process.
Process excellence is an important part of successful business operations. It allows us to approach complex projects by simplifying and breaking down the required tasks, managing them in a predictable and repeatable format. Process standardizes and streamlines workflow, helps measure progress and productivity, and builds critical efficiencies. When processes are in place and people understand and follow them, it builds confidence across the team, consistency in delivery, and accountability for results.
Learning & development is striving for credibility within the business world, and the development and implementation of processes around the learning function is an absolute necessity for moving that forward. At first blush, it may seem like the culture of process and the strive for creativity in instructional design are dichotomous; while the two don't always easily coexist, they can—and they must.
In fact, though we may not think of it in those terms, instructional designers have been combining process and creativity for decades via the ADDIE model. ADDIE and associated models provide a systematic way of developing effective learning solutions, dictating the broad parameters of curriculum creation without necessarily stymying the creative component. Likewise, template-based design tools like Articulate Storyline provide efficient ways to produce content while still leaving room for improvisation. Ultimately, process ensures that we are looking at the whole picture in order to build results-oriented solutions aligned to business objectives.
Easier said than done, of course, and the marriage of process and creativity can fall into complacency and boring repetition without an ongoing and concerted effort to keep things interesting. With that in mind, here are five ways learning organizations can follow process without stifling creativity.
---
Think of Process as the Project's Skeleton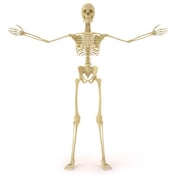 A methodology should act as the basic construct of your project—the skeleton—which makes the creative process the meat atop the bones. The process is there to provide the framework, but that shouldn't prevent flexibility within each phase, or even whether or not every step should apply in every case. For instance, traditional analysis may include several components, but given a short timeline and a large deliverable, being creative within steps (e.g., rapid analysis and design) can drive efficiency while still fostering creativity.
Moreover, methodology is not always linear, and understanding where to make modifications along the way to support a project is key. Analysis and design are often enmeshed, but in other instances it may make sense to develop a prototype to define the delivery requirements and supporting design mechanisms. Many activities occur simultaneously, as well, requiring us to work through one part of the deliverable first before cycling back to the same phase again for another part of the project. Meanwhile, evaluation is occurring consistently throughout the process, and there are many times that what you learn may return you to an earlier phase of the process. Welcome the flexibility, and use it to your advantage.
Creativity can occur within each phase of the process—not only in the design, but in the process itself. Approach analysis not just by concentrating on the audience, objectives, and deliverables, but by focusing on the client experience, considering ways to build in creativity along the way in both the process and design.
---
Step Away from the Computer

Only after you've worked through the design should you move your focus to the development tools and how to use them creatively. Template-based tools like Storyline do not define the design; they provide more efficient ways to build out the content. Avoid focusing on the tool first to dictate the design, and instead sketch out your ideas on a notepad—both content and visuals. Then, re-conceptualize, focusing on desired performance and outcomes first (what would evoke the performance we're trying to achieve?) instead of focusing on information (what do we need to teach to get to this performance?). Think beyond the pages, graphics, and exercises to the overall approach to the learning. Start with outcomes and align the learning to an environment that will develop the desired performance.
Many content development tools on the market today have far more capabilities than most think, and working with talent that fully grasps the capabilities of the tool can be the difference between bad instruction and stellar performance outcomes.
A side note: Keep track of ideas you generate in a notebook or on the computer; just because they might not work on your current project doesn't mean they won't come in handy later.
---
Get Out of Your Own Way

It's fine to let past projects provide a foundation, but don't let them dictate the design of your future projects. Remember: It's not about what has always been done, it's about what is possible.
Question your own ideas, expectations, and assumptions. Envision the possibilities, and act with conviction to make them happen. Architect the vision, acting as a co-creator and participant. Don't get stuck in the rut of doing what you've always done just because it's what you know; taking the path of least resistance will stifle creativity and lead you in the wrong direction
Think about what could have been done better in your past projects. Use what you've learned to drive new and creative ways of doing things—for example, changing the delivery style or improving the process that was used to create the product.
---
Don't Design in a Vacuum
Don't get wrapped up in your own head; embrace the world around you. Build in peer and client reviews —early and often—in all phases of the process. Open up opportunities to discuss direction and brainstorm possibilities before development is under way, and gather feedback on the product and anticipated performance outcomes as you go.
Be visual with ideas and iterative within the design phase—for example, using PowerPoint instead of a Word-based storyboard to help a client visualize the end product. Work in teams to creatively accommodate enhancements during the process without impacting scope.
---
Embrace the Limitations
Challenge yourself within barriers, letting the limitations guide you to more creative solutions. Constraints are often benefits in disguise—the tighter the parameters, the more innovative you have to be. For example, instead of meeting in person, you may communicate through technology like virtual conferencing and other tools, not only saving time and money but exploring creative delivery methods that can be leveraged in the solution.
Be willing to take risks and challenge the status quo; just because something may be easier doesn't mean it's going to be more effective. Ask questions to understand the true learning objectives, and brainstorm creative ways to drive performance. Finally, question suggested design approaches to build in more creativity and innovation; just because an approach works for one project doesn't mean it will work for the next one.
---
Embracing creativity shouldn't mean abandoning process, and neither should following a methodology mean shutting off our brains. As learning professionals, it's our job to balance the science of smart business operations with the art of creating engaging and impactful learning deliverables. We can, and we must, have it both ways.
Topics: Instructional Design, eLearning