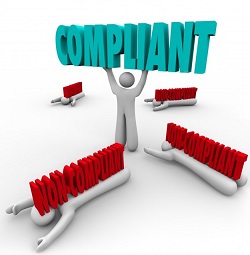 Compliance training is the most important responsibility of a learning organization, both in terms of legal responsibility as well as operational efficiency, and yet it often gets treated as an afterthought—given short shrift with rote, boring training.
Too many organizations still cling to a simple read-and-agree format for their compliance training, but taking that approach comes with real danger. It's no longer acceptable to merely present regulators with training records and signed documents as a way of proving compliance—regulatory auditors have begun interviewing and quizzing workers on the manufacturing floor about these issues. If your workforce isn't prepared for that degree of compliance interrogation, it can put the entire operation at risk.
Executives need to buy into the fact that compliance training is just as important as other types of training initiatives, if not more so. That effort begins by changing the paradigm that compliance training has to be monotonous and painfully boring.