Leverage Agile + ADDIE to Increase L&D Value and Reduce Costs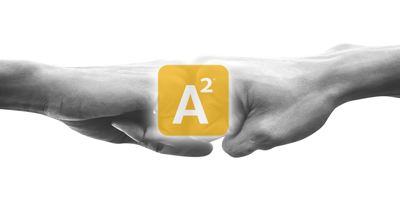 As a learning leader, you may find yourself continuously searching for new ways to increase the value and return on investment (ROI) of training for the business areas you serve. This may lead you to periodically evaluate things such as what training programs to prioritize, learning technologies to invest in, or even who you should work with as external partners. However, an often-overlooked area of significant opportunity is the L&D project lifecycle being applied. Unless you focus on assessing and implementing more effective approaches to how you carry out learning projects, you may be overlooking a key opportunity to improve your organization's ability to produce better outcomes.
Integrating a strategic and balanced combination of ADDIE design and development methods and Agile framework methodologies can increase your likelihood of delivering top-notch, innovative training that moves your company's learning goals forward, and delivers value faster to your business partners. Here are eight tips to get you started.
1. Listen to What the Project Tells You
If you have put extensive time and effort into implementing a single, well-defined, L&D project process with detailed steps, and you are executing it to perfection on all your learning projects, then you may be leaving A LOT of value on the table. This is not to say you should completely forego guide rails for the execution of your learning project, or not have some semblance of standardization, but the Agile framework encompasses multiple approaches to delivering project value and results, and a critical factor in maximizing that value lies, at least in part, in selecting the best approach for each specific project. Assessing individual project or organizational characteristics such as project complexity or a customer's organizational tolerance for collaboration will help you consider the most effective approaches, while avoiding approaches that may slow down or complicate the project team's work. Assessing a project in this manner may be new for your L&D project team, so it will be important that an experienced project manager or facilitator is involved, but not doing so will likely cost you.
2. Be Balanced: Leverage A2® (ADDIE + Agile)
Some L&D Agile proponents want to do away with ADDIE altogether, but Caveo believes ADDIE has value and that a balance of predictive and iterative methods tends to yield the best client experience and results. ADDIE's upfront analysis of audiences, source content, and business needs can be useful in helping mitigate risks related to a poor project intake phase or an ineffective learning project kickoff. ADDIE also provides a necessary end-to-end cycle that "oversees" the learning product development and ensures everything from analysis to evaluation is considered. Caveo's A2® process reduces the risk of learning managers overburdening business partners (and your learning project team members) with requirements to learn specific Agile terminology, tools, or detailed practices. This can be counterproductive to other efforts to increase engagement between business stakeholders and the learning management organization.

Explore and implement Agile practices at a pace that works for your team(s). Consider investigating a specific, known Agile method that might add value to your existing design and development approach. Avoid trying something just because it seems like a good idea or has industry buzz; rather, consider an approach that, for any number of reasons, appears to resonate with your learning organization and/or company culture. You may be surprised to find new solutions to old recurring project issues. For example, on a recent Caveo project, a project team was facing a situation involving the production of numerous learning deliverables that had a high amount of uncertainty around multiple areas of the source content. Stakeholders also had differing opinions about what they wanted to see produced. The solution proposed by the Caveo project manager to the project team (both Caveo staff and subject matter experts at the customer) was leveraged directly from the Agile framework. The team listed out all the learning deliverables into a backlog, estimated the effort for each item based on the skill of the full team, and prioritized the work based on input from stakeholders and the project manager, and organized the work into a series of two-week sprints. From there, the Caveo project manager used a Kanban and scrum-like approach to facilitate the work.
3. Empower Your Learning Project Teams
Empowering members of the project team will almost immediately eliminate delays associated with formal, multilayered communication channels and approval processes, or requests for additional information. An empowered project team that is focused on the end learner is powerful. As frequently as possible, subject matter experts, developers, instructional designers, an end user or two if feasible, and a project manager should be "in a room" together. They don't have to spend hours together every day, but they should update each other, identify and work through issues, and align on decisions frequently. There may be exceptions, but this a solid activity for a few reasons:
Team members often know the most about the details of the required solution and therefore can often make the best decisions about what is being delivered.
Team members can quickly convert decisions into action.
Team members can raise and/or resolve issues that may otherwise linger and hinder work.
One Caveo A2® learning project involved designing and developing a digital sales training course for a well-known, luxury automobile manufacturer. The customer engaged Caveo with budget and schedule constraints but did not consider it an option to produce a training solution that was not on par with the high-end vehicles they manufactured. The client insisted the end users of the eLearning feel the quality of their brand from the moment they opened the course, without sacrificing solid learning principles that would promote learning retention, and the learner's ability to take proper action. Our approach to the solution included frequent collaborative sessions with the full project team (IDs, SMEs, learning solution architects, and developers) sanctioned to discuss, design, develop, and refine the courseware according to what they saw as best for the end learners. They worked together rapidly with the freedom to design and refine the courseware. The project manager worked to remove any impediments they encountered. The customer was delighted with the result and the team reduced the end-to-end project schedule by more than fifty percent.
4. Trim the Fat
One of my all-time favorite sayings within the learning project management practice is "The right amount of rigor for the project." We humans naturally find comfort and confidence by doing what we know or perceive to have worked in the past, even when it is potentially irrelevant or counterproductive. Much of the time, unless some extraneous factor forces people to do something uncomfortable, most people will revert to doing what is familiar. Effective learning and development projects should foster an environment that helps the team think first about what is best for the end user, and continuously examine all aspects of the design and development processes, tools and tasks to ensure they are truly adding value to the customer or target learner. Do you really need a fully developed storyboard for every project? Does the status meeting, report, or other administrative task directly contribute to progress or risk reduction? Can something be converted to a simpler format? If everyone attending a meeting is critical, why are half of the participants silent on the call? Project team members should feel free to question or remove potentially wasteful activity. This may result in the reduction or elimination of a deliverable or meeting, or simplifying a report. Other possible examples are using (not just setting them up for show) collaboration repositories, making changes on the spot during SME review meetings, or implementing a one-and-done rule for certain activities or discussions so that resolution without additional follow-up is a goal.
These may seem like simple examples of eliminating waste in L&D projects but prepare yourself—the longer a learning organization has been doing something the same way, the harder this may be to address.
5. Create Something Often
Agile practitioners for software projects espouse releasing something of value to the customer every two to four weeks. This may not be completely realistic for learning and development projects, but the principle has a lot of wisdom in it. Early and fast prototypes, or quickly developing and presenting a section or two of a content module for feedback, can keep the work on track. Producing something tangible helps all stakeholders and project team members understand the endgame earlier, and therefore persevere more easily through the process. Throughout my career I have facilitated hundreds of digital, instructor-led, and blended learning solutions across many industries and I cannot think of a less productive or more unenjoyable moment in a project than when a stakeholder or subject matter expert reviews a storyboard, design document, or other artifacts that they struggle to understand and does not help them envision the end product. I once worked on a large oil and gas industry training project where after more than six months of planning, documentation gathering, SME meetings, content reviews, etc., my client saw a near-finished project and said, "Oh, so now I get how this all fits together!" While the client was relieved, I knew our team had missed a step or two along the way. You can avoid this by being transparent and producing tangible deliverables in an incremental and iterative fashion.
6. See Change Differently
There are few good reasons to keep momentum behind something that is not moving in the direction of the right learning solution. Agile methods advocate embracing change and avoiding locking L&D project teams into a predictive process that cannot accommodate change (and change is inevitable, if not necessary, to get the learning product right). If L&D project teams embrace number 4 above (Trim the Fat), accommodating midstream changes should not hurt your project budget or timeline; rather, integrating "better" Ideas as they are discovered, or "course correcting" when better information is available, can only help the end learning product. This is not to say that all change is good change or that all changes should be accepted, but if the project ID, SME, and Developer agree that a requested or recommended change is beneficial to the end learner, it may be a mistake to brush it off or push it out to the future. The possibility of gaining the benefit of a midstream change starts with seeing change in a new way that can be influenced by the core project team, and having a response to it that does not just include change orders.
7. Always Put the Learner First
Let's start with the obvious yet understated, "It's not about you." Agile principles and concepts arose from and clearly prescribe adding value to the customer and the end user as the top priority of a project and the project team. I believe this is a self-evident principle that only needs to be remembered by new and long-time instructional designers, developers, learning solutions architects, and learning project managers. I would suggest posting "Put the learner first, all the time, in everything you do on this project" or "How does this help the learner?" in bright lights. If that's too much, maybe just add it as a wallpaper graphic on your desktop so that it is always top of mind. In all seriousness, our awareness of why we do what we do, drives our actions and is key to producing stellar learning outcomes for customers and learners alike.
8. Abandon any Notions of Optional Collaboration
Long gone should be the days when a project team member disappears into their virtual cubical to work on a deliverable for a week or more and then surface with the intent of wowing the customer (and other team members) with no questions asked. This type of action will surely produce rework and probably leave others confused or working on duplicative tasks. Collaboration and transparency at all phases of the design and development lifecycle is crucial to gaining speed, avoiding issues, and fostering a cohesive and productive team. While it may be challenging, learning project managers should not shy away from frank conversations with influential stakeholders and SMEs at the start of a project. Discussing the potential gains and losses or time saved versus delays as it relates to the availability of SMEs and content reviewers for project purposes is important. Once a project has started, it is difficult to refocus. One very effective Caveo project manager always makes it a point to conduct a pre-kickoff preparedness conversation with the client and assure the customer that the Caveo team is ready to work with them, and respectfully asking if they are ready to work with us.
Topics: Instructional Design