4 Challenges Faced by Internal Learning Teams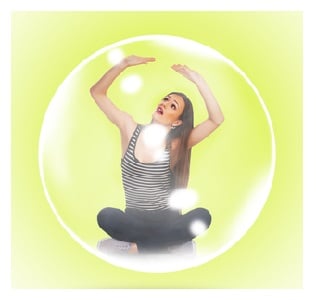 By design or as a result of evolution, many organizations have learning & development teams that are comprised primarily or entirely of former line staff who displayed talent and interest in training others. Some may rotate in and out of L&D, and others may stay in L&D and develop expertise in a specific discipline.
These organizations tend not to supplement staff from "the outside." While there are certainly some advantages to maintaining an internal L&D team—chief among them being familiarity with the organization and its players—there are also pitfalls inherent in relying exclusively on an internal team for all organizational learning.
Here are four crucial shortcomings faced by mostly internal learning organizations.
Narrower and Shallower Expertise
When a learning function is comprised largely of former line staff, the organization tends to focus on learning "just enough" to develop and deliver training. Instructional designers and learning leaders may lack the specialized skills sets needed to develop and deploy a variety of learning initiatives, including blended learning and the incorporation of social learning, gamification, and complex assessment.
Conversely, external learning partners are able to select from a diverse pool of talent and experience, which often opens the door to targeted learning solutions and perhaps even new ways of learning. Additionally, internal L&D staff can learn from their interactions with external L&D consultants, building capability and expertise for future learning initiatives.
SME and Stakeholder Politics
Internal L&D staff are usually familiar with their subject-matter experts and stakeholders, and may have worked directly with them in the past. This can be a double-edged sword. The drawback is that the internal learning team member may choose to preserve a relationship or avoid conflict with a superior, at the expense of asking challenging questions, asserting the need for time, and adhering to the design and development process. When the SME or stakeholder is a higher-level person in the organization or is otherwise politically important, the employee may opt to let that person lead the process, when it needs to be the other way around. The risk is that an organization's curriculum may be imbalanced, with more time spent on content areas deemed important by the more vocal SMEs. Development can also be slowed or halted while the L&D team member waits for the SME to share content or conduct reviews.
Alternatively, external learning partnerships typically include project managers who work with all parties to maintain process and timelines. Likewise, instructional design consultants can parlay their position as organizational outsiders to go beyond learning content and ask about the background behind the learning need and content.
Limited Insight into Learning Trends and Technology
Unless the larger organization has a strong, embedded culture of innovation, learning leaders may find it challenging to gain funding to acquire the new technology needed for development or delivery. In addition, focus on organizational skill improvement may not extend to the L&D staff. This may shortchange all staff by giving them "training," rather than performance improvement opportunities that truly give them what they need to succeed. They may also suffer from working in a bubble, with limited knowledge about emerging learning trends like gamification or mobile learning.
Even if a provider sells specific training or to specific industries, they need to demonstrate value and need. Strategic learning partners can (and should) employ proven methodologies that have been perfected with dozens of other organizations. To that end, L&D providers tend to focus on best-in-class practices, explore and even create trends, and invest in new technologies. These best practices add value to an organization above and beyond satisfying the near-term learning needs.
Organizational Position and Influence
L&D is often perceived as overhead or a cost center, rather than as a direct contributor to revenue or profit. In addition, an organization's business unit staff rarely understands how learning is developed with associated time and budget. This often results in a focus on short-term needs at the skill level, neglecting broader and deeper performance improvement needs. An internal L&D team may also not feel empowered to recommend or direct changes in learning strategy, including delivery, assessment, and evaluation.
Beyond leveraging the inherent influence of a learning consultant, the internal L&D team would benefit from taking a cue from its company's marketing and sales team by identifying and articulating the high-value and unique services provided to the organization.
Consider a Partnership
Internal L&D team members are positioned to succeed; they bring relationships, job-related skills, familiarity with the learners, and a passion to help others to the organization. Moving into the learning function is akin to starting a new career; there's a lot to learn, and excitement comes with seeing things from a different perspective. But the challenges are real, and it is all too easy to rely on current strengths.
Internal learning team members and leadership can greatly benefit from partnering with external learning partners. They can learn new skills, consider different and trending technologies, and build foundational processes to make work more efficient. External learning partners can enable internal team members to leverage what they already do well, avoid pitfalls, and eventually eliminate them.
Topics: Managed Services