Branding: A Key Element in Successful Learning Organizations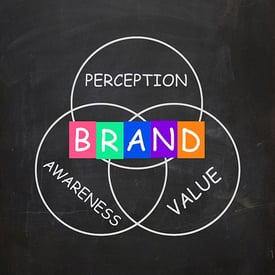 Does your learning and development organization have a brand identity?
That's a trick question—of course it does. But if the learning leaders aren't the ones controlling it, then that's a real problem.
Good or bad, your learning department already has a brand. It's up to you to make sure it best represents the L&D organization's value and to leverage it for maximum impact.
"But we're learning leaders, not marketers," you say. "What does branding have to do with implementing successful learning solutions?"
A whole lot more than many learning leaders might think.
We all know that organizational enthusiasm is critical for the success of learning initiatives; on the flip side, a lack of interest can make it difficult to gain the initial buy-in for your program and, as a result, for L&D to add bottom-line value to the company. By effectively promoting the value of learning & development throughout the organization and your department's ability to deliver on the promise of learning, the more readily you can attract and engage learners, facilitate a stronger working relationship with the organization's other leaders and, ultimately, increase your ability to provide impact and business value.
When developing your learning organization's brand, realize that a brand doesn't merely represent the services that the learning organization provides, but it ultimately sums up the value of learning and development to employees, the business, and the bottom line. It should convey, succinctly and accurately, the impact that the learning function has on the whole company. It needs to provide the "why?" to your learners and the people who rely on their increased performance. In short: a good brand focuses on the point of view of the customer.
Establish an L&D Brand 'Action Plan'
What are the components of an effective L&D brand strategy? Follow this four-step plan for building an L&D brand people can believe in.
1. Conduct an internal branding workshop.
Start with your own internal learning organization. Explain the value and reasons for the branding effort. Determine the issues you're aiming to solve, what you expect to gain, and what successful branding will ultimately look like. Define your audience, their goals, and your goals in engaging them. Consider segmenting the target audience, by psychographics as well as demographics. Focus on the customers' goals.
2. Perform stakeholder research.
Understand how your L&D organization is perceived by your various audiences—the C-suite, department heads, managers, line workers, and depending on the nature of your organization, possibly even external learning audiences like client partners or the general public. Conduct surveys—we prefer interviews as opposed to written surveys—asking actionable, value-based questions.
A few good questions to ask here are:
In your own words, what does the L&D organization do?
What value does the learning department deliver?
How do our learning solutions help you and your team meet your goals?
How are you measuring training impact and return on investment that our learning solutions provide to your team?
And, of course, strongly consider using 0–10 rating questions to create benchmarks for post-initiative assessment.

3. Define and build your brand.
Your brand is your promise to your customers and what they can expect from their relationship with you. It shapes their perceptions and expectations, so start by writing a mission statement that includes your L&D organization's value proposition. Answer these questions:
Who, specifically, is our customer?
How can we positively affect their day-to-day roles and their ultimate goals?
What problems are we addressing?
What business value do we provide?
Why are we the only ones who can solve this?
Likewise, draft the learning department's "story." Think about fairy tales you heard as a child.
"Once upon a time, there was an associate who had the following problem... She tried to solve it without our learning solutions, but she was unable to because... And then one day, she was encouraged to attend our training... Unlike her previous efforts at solving this need, the training... And her dreams came true since..."

You'll want to develop other branding and positioning staples such as a brand promise (what you always deliver), a "voice," talking points, materials templates, curriculum naming architecture, and materials style guides.
You might also want to create a logo and a tagline. While these are fun, we would consider them optional for internal branding needs.
4. Market and measure your brand.
Use your brand elements, including the voice, talking points, and design whenever you roll out a new program. Keep all your communications "on brand," ensuring they have a recognizable look and feel, and that the copy communicates the value your solutions provide from the learner's point of view. When you survey your learners as part of the post-initiative assessment, include questions that align to the value you want them to receive and how it helped them better reach their goals … not so much how well you did delivering the training.
Most importantly, make sure your solutions measure up to your brand value. If a company known for quality starts making low-quality products, for example, then their products will be "off brand" and the perception of their company will begin to fall, often irreparably, in the marketplace. This is just as true for your learning department's brand.


Six months or so after you've rolled out your new brand, circle back with the stakeholders you surveyed originally to see how much closer their perceptions are to your brand and, of course, how your benchmark scores improved.

The learning and development brand is not about the L&D organization. It's about how what you do helps the learners and benefits the larger organization by delivering business value.
Finally, think like a marketer. We're not saying to constantly toot your own horn, but do use all the communication tools at your disposal, such as your Intranet, email, employee newsletters, printed materials, and perhaps even an internal LinkedIn group.
Speak the Language of Business
Effective communication with the target audience is a critical part of marketing and branding, and it doesn't take advanced audience analysis to realize that means speaking the language of business.
Avoid using L&D-centric terminology when communicating learning successes. For example, the language of the sales department might include increase sales, average ticket size, and conversion rates, while the language of L&D might include learning objectives, performance solutions, or facilitator scores. When the two sides are engaged in cross-departmental collaboration, speaking different languages and using misaligned key performance indicators (KPIs) hurts the communication process and impairs L&D's credibility.
By using the same terms business leaders use when they measure and report success (hint: look at how they answered the question, "How are you measuring training impact and return on investment that our learning solutions provide to your team?"), you more clearly communicate the business value of learning and take big steps toward gaining that all-important executive buy-in.
When you have key business stakeholders on your side—that is, they fully appreciate the learning department's brand value—you'll find it far easier to earn the investment of resources for your effort, as well as having them actively encouraging their teams to attend your training programs.
Topics: Managed Services, Learning Strategy