Identify Learning Organization Gaps with L&D Capability Maturity Model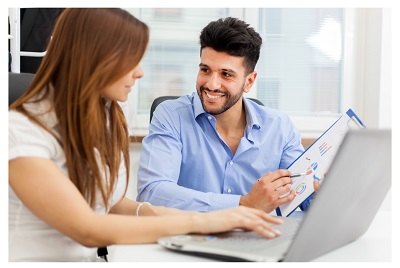 As learning and development professionals, we intuitively understand the many business benefits of a well-run, fully engaged L&D function. Alas, business executives have not always so readily recognized the value that learning organizations can provide.
Fortunately, that's beginning to change, as learning leaders become more adept at using meaningful metrics to prove the true business value of L&D. With that newfound respect and understanding from the business side comes increased scrutiny on the efficiency of the learning organization—the fact is, most L&D groups have not undergone the kinds of operational transformations that other business units routinely do, and are not operating anywhere near their peak performance as a result.
This is why Caveo Learning created the L&D Capability Maturity Model. It provides a framework to evaluate all the elements of an L&D organization and determine the gaps between the current state and what a future state should look like.
The model can be applied to any learning organization, regardless of size. In larger organizations, there might be dedicated teams handling each capability; in smaller functions, a team member might be taking on the work of multiple roles. Regardless, all of the core capabilities of the model must be appropriately addressed in order to drive value for your business stakeholders.
Elements of the Maturity Model
At its core, the L&D Capability Maturity Model focuses on business value. If we're not creating business value with every action we take, we should question why we're doing it. From there, we look at three pillars of excellence: strategic, financial, and operational. Ultimately, we examine more than 150 dimensions of L&D capability, each scored on a range of 1 (basic) to 4 (next-generation).
Strategic Excellence
This pillar refers to your L&D strategy and why you do what you do: what your L&D brand represents, what stakeholders can expect from your team, how you interact with them, etc.
Organizational Structure: How well do you support stakeholders? Is your learning organization using the optimal structure from one of the three major formats (centralized, decentralized, and federated)?
Business Alignment: This describes your relationship with stakeholders. How much do you understand about their goals and how they are measured? How much notice do you have when a new initiative is on the horizon? How often are you meeting with senior leaders across the business?
Financial Excellence
This pillar represents the finances of the L&D function.
Finance and Planning: Are you budgeting effectively for learning needs and including estimates for internal headcount, travel, outsource spending, technology, etc.? Are you able to successfully deliver on your stakeholders' expectations? This core capability also includes the process for budget management, reporting on actuals vs. budget, and explanations for any deviations.
Forecasting and Demand Management: This is very closely tied to business alignment; it measures how well you are tracking with stakeholders to know what initiatives are upcoming and to ensure you have the resources available as you need them.
Operational Excellence

With the strategic direction set and the financial systems in place, the third pillar is the execution of the L&D organization.
Process Excellence: This is a critical area for all L&D functions. A solid process ensures consistent production, high quality, and that stakeholders' expectations are routinely met. It includes standard operating procedures, quality checklists, templates, and toolkits.
Learning Technology: Far beyond having an LMS in place, learning technology represents how L&D can maximize the potential of learning solutions, given the constraints of your company's technology infrastructure, culture, and technical investments. It includes everything from development tools, bandwidth considerations, mobile learning, virtual reality, etc.
Measurement and Evaluation: Arguably as important as anything L&D does, maturity around measurement and evaluation gives learning leaders the ability to articulate the value that L&D has created and contributed toward achieving stakeholders' goals.
Putting the Maturity Model into Practice
Effectively leveraging the L&D Capability Maturity Model requires consideration of both internal and external perspectives of the organization.
Internally, we take three approaches. First, we examine foundational information about the specific L&D organization and compare it to relevant best practices. Second, we conduct interviews of key team members at every level and function within the L&D organization, to gain a qualitative view of real-world challenges and strengths. Finally, for large organizations, we survey the entire team.
Externally, we interview and survey key stakeholders and members of the executive team. It is always helpful to get an outside-looking-in view of what's going on. Their perceptions, however accurate, are always real, and they represent a critical component of any transformational effort.
Once completed, the internal and external perspective data flows into the final assessment to determine where the L&D organization falls on the basic to next-generation practices in the model. From there, you can easily identify the gaps and prioritize efforts to close them, based on the severity of the issues and broader strategy of the company.
Ultimately, the model serves a road map to show where the learning organization is strong and where there are shortcomings. Without this top-to-bottom evaluation, any effort to improve L&D's quality and efficiency is a shot in the dark. By identifying strengths and weaknesses, learning leaders can develop a robust plan to create a world-class L&D organization, culminating in increased respect from the rest of the business—and the corresponding gains in budget and influence.
Topics: Learning Strategy