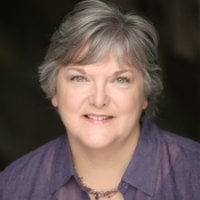 Caveo Learning Project Manager Renie McClay will present a pair of sessions for Iowa learning professionals on Friday, August 4. "Unlocking Innovation In Your Learning Organization" is hosted by the Central Iowa Chapter of the Association for Talent Development.
McClay will speak on strategies for boosting workplace creativity and how to create effective eLearning on a budget. The event in West Des Moines is open to the public, but registration is required.
In the morning session, McClay presents, "How L&D Can Improve Workplace Creativity and Innovation." In this interactive workshop, participants will learn to identify their own innovation strengths and preferences:
"Employees need to demonstrate they can think creatively. Everyone has the innate ability to be a creative thinker, they just need to exercise that muscle. This workshop is designed to provide an overview of how individuals and teams can use innovative thinking to achieve goals and solve individual and workplace problems."
The afternoon session is titled, "Economical eLearning: Keeping it Cool and Quality on a Budget," a version of her well-received presentation at the 2017 ATD International Conference & Expo:
"The company wants you to keep costs down. You want to keep the eLearning interesting. You really can do both if you're willing to be a little creative. This session is filled with tips for instructional designers, eLearning developers, project managers of learning projects, and learning leaders wanting to save money and still produce attractive and effective eLearning. Participants will discover creative ways to incorporate custom video and audio for minimal cost; where to find top-of-the-line, freely available graphics and images, and the importance of keeping content to the essential and working with solid versus fluid content to reduce edit cycles. Most importantly, you'll come away feeling confident in your competency to cut corners on cost without compromising quality. We will see some short examples and clips of eLearning to illustrate points."
Before joining Caveo in 2014, McClay previously held a variety of learning leader roles over the last 20 years for companies including Kraft, Gerber, and Pactiv Corp. She has a master's in global talent development from DePaul University and is a Certified Professional in Learning & Performance (CPLP). She is an adjunct professor at Concordia University and Roosevelt University, and is a renowned expert on global training and sales training. McClay has authored or contributed to 10 books, including The Essential Guide to Training Global Audiences and Fortify Your Sales Force.