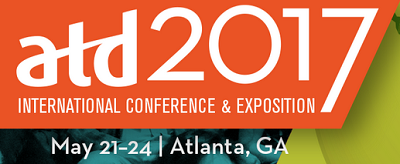 Renie McClay, a learning project manager with Caveo Learning, has been selected to present a session at the Association for Talent Development's 2017 International Conference & Exposition.
"Economical E-Learning: Keeping It Cool and Quality on a Budget," will be co-presented by Jann Iaco, eLearning training specialist with national retailer Crate & Barrel.
The 2017 ATD Conference, also known as ATD ICE, will be held May 21-24 in Atlanta. McClay's and Iaco's session is scheduled for 4:30 p.m. on Sunday, May 21, in room A411 of the Georgia World Congress Center.
From the session description: "The company wants you to keep costs down. You want to keep the eLearning interesting. You really can do both—if you're willing to be a little creative. This session is filled with tips for instructional designers, eLearning developers, and learning leaders wanting to save money and still produce attractive and effective eLearning. Participants will discover creative ways to incorporate custom video and audio for minimal cost, and where to find top-of-the-line, freely available graphics and templates. Most importantly, you'll come away feeling confident in your competency to cut corners on cost without compromising quality."
McClay and Iaco previously delivered this session to a pair of standing-room-only crowds at the 2016 Chicago eLearning & Technology Showcase.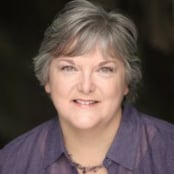 Before joining Caveo in 2014, McClay previously held a variety of learning leader roles over the last 20 years for companies including Kraft, Gerber, and Pactiv Corp. She has a master's in global talent development from DePaul University and is a Certified Professional in Learning & Performance (CPLP). She is an adjunct professor at Concordia University and Roosevelt University, and she is a renowned expert on global training and sales training. McClay has authored or contributed to 10 books, including The Essential Guide to Training Global Audiences and Fortify Your Sales Force.
Originally an actor with degrees in theatre and directing, Iaco has more than 15 years of experience in the learning and development field. Like McClay, she is a CPLP, and she volunteers on the Board of Directors of the Association for Talent Development, Chicagoland Chapter, and as a facilitator with ATDChi's Workplace Learning & Performance Institute. She was a presenter at the 2015 Chicago eLearning & Technology Showcase.