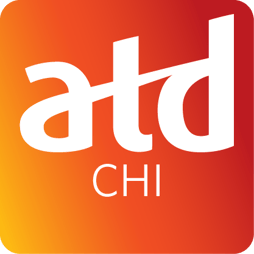 Caveo Learning CEO Jeff Carpenter will team with David Vance, executive director of the Center for Talent Reporting, for a daylong workshop focused on the basics of metrics and measurement in learning & development. The event is hosted by the Association for Talent Development, Chicagoland Chapter.
The Talent Development Reporting Principles Workshop, will be held Thursday, September 21, in downtown Chicago. The workshop is open to the public, with early-bird registration through September 7.
In addition, Carpenter and Vance will be the keynote speakers at ATDChi's networking dinner the prior evening, Wednesday, September 20. That event is also open to the public.
Talent Development Reporting Principles, known as TDRp, are a series of standards and business practices for the HR and learning functions that aim to align talent development initiatives to organizational objectives and deliver greater value. TDRp provides industry standard measures and reports that enable upfront planning, backend performance measurement, and continuous improvement. Caveo Learning is the first organization to achieve TDRp Certification for Consulting, which is granted by the nonprofit Center for Talent Reporting.
Click here to register for Talent Development Reporting Principles Workshop.
Click here to register for the September ATDChi Networking Dinner.

Carpenter, who founded Caveo in 2004, holds a master's degree in training and development from Roosevelt University and is a member of the school's Alumni Advisory Board. Recent conference speaking engagements include the 2016 and 2017 CTR Annual Conferences, the 2017 Training Industry Conference & Expo, the 2016 Society for Human Resource Management Annual Conference, and the 2016 CLO Spring Symposium.

Vance is the former president of Caterpillar University and author of The Business of Learning: How to Manage Corporate Training to Improve Your Bottom Line. He was named 2006 CLO of the Year by Chief Learning Officer magazine. Vance teaches in the human capital development Ph.D. programs at Bellevue University and the University of Southern Mississippi. He holds a master's in business administration from Indiana University at South Bend and a Ph.D. in economics from the University of Notre Dame.