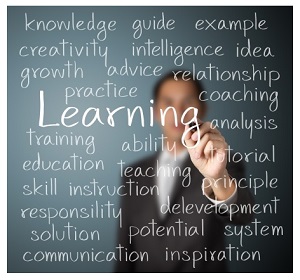 The right learning solutions require the right approach. Caveo Learning's instructional design experts apply a systematic model to designing and developing documentation, instruction, and support tools for a wide variety of training initiatives.
The range of instructional design solutions offered by Caveo include eLearning, classroom training, virtual learning, and mobile learning, and blended learning approaches. Whenever possible, our strategic learning partners create opportunities for learners to sufficiently demonstrate they can perform any task expected of them.
Here are three case studies that briefly demonstrate our learning and development strategy.
Leading Computer Manufacturer
A leading computer manufacturer wanted to increase customer service scores and first call resolution rates for its Level 3 support technicians. Caveo Learning developed a training program that allows technicians to experience issues from the perspective of the customer. The program engages technicians to help them discover and understand the cause of the trouble, and then to identify the most efficient ways to resolve the problem. This allows the technicians to ask probing questions to reduce the amount of time with the customer, explain the process to fix the issue, and guide the customer through the process.
Large Manufacturer of Ice Machines
A leading innovator in commercial ice machine manufacturing needed training solutions to improve its internal staff's management practices to enable new supervisors to support frontline employees. Caveo created a training program that provides new supervisors with an understanding of their role in talent development and retention, development planning, and change management. Toolkits were also provided to supervisors to assist them in their preparation for meetings with their direct reports.
Athletic Retail Company
An athletic retail company needed to ensure compliance with the Sarbanes-Oxley Act (SOX) across its organization. Caveo created an effective compliance training workshop that provided all non-accounting management personnel with a better understanding of SOX, how it affects their operations, and their responsibilities for assisting in the compliance efforts.
Caveo has extensive experience creating compliance training that is engaging and which ultimately maximizes business value. Indeed, while compliance training is the most important responsibility of a learning organization, it often gets treated as an afterthought—given short shrift with rote, boring training. Caveo can help fix that. Watch the video below for some examples on effective compliance training that we have done in the past, and then download our free on-demand webinar: Creating Business Impact from Your Compliance Training.
Caveo Learning Careers
Caveo Learning is looking for talented learning and development professionals to join our team. Click here for current instructional designer jobs and other employment opportunities.