Keep Up with Learning Innovations, Learning Leader Advises
This is part of our ongoing series, Interviews with Learning Leaders.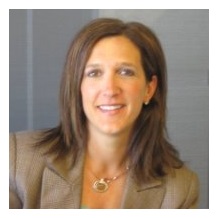 Angela Siegfried is a training consultant for Nationwide Insurance. With over 20 years' experience in leadership development, adult education, project management, and sales, Angela has led learners and leaders in a variety of educational experiences. She has designed, developed, and delivered training for executives, managers, and associates in the sales, technical, and soft skills arenas. Based in Des Moines, Angela is an active member of the Association for Talent Development, including as past president of the Central Iowa Chapter. Angela also represented the chapter as a speaker at the National ATD Leaders Conference in Washington, D.C.
---
What's your advice for succeeding in L&D?
Be flexible. If there's a problem and a stakeholder comes to you and says, "I need training," one of the first things that most people do is say, "OK, I'll get you education." Sometimes that isn't the best solution. Be able to be flexible in saying, "I understand your need; let's look at other alternatives besides education." Really consult back with that business unit.
The other thing I would say is, just because you have a fleet of courses or a university full of content, don't be afraid to flex a little bit for the needs of not only the learners but for the business units. Sometimes we get so stuck in, "Well, I've created this, and this is the way that we should deliver and execute it," and sometimes that just doesn't work. Sometimes the most successful learning professionals are those who put down their facilitator guide for a second and say, "We need to shift so that you as learners and you as business units get exactly what you need to make your time worthwhile."
Finally, my biggest piece of advice for anyone who aspires to be in a learning role, or currently is, or is very tenured, is that learning is truly forever. And this should be especially so for people like us in this field. We are doing a disservice to our audiences if we're not continuing to learn and grow and develop ourselves. Sometimes we get so entrenched with helping others develop that we don't always take the time to do it ourselves.
Tell us about a major training initiative happening at Nationwide.
One of the coolest initiatives is based on The Happiness Advantage, by Shawn Achor. Essentially, people think that if they have a great job, a couple of kids, a nice house, nice vehicles, and go on nice vacations, that they're happy. They believe that their success breeds their happiness, but the formula is backwards—if people are in the mindset of being happy first, success will come to them.

We have a team of facilitators throughout the country that deliver training around this. While the premise is simple, it's life-changing for people. Personally, I thought I was happy. I had a good job and I enjoyed my life, then I asked myself, am I really putting my head in the right place every day and making sure that I'm positive? Maybe I shouldn't worry about those little things quite so much so I can be even more successful.
The book is based on the neuroscience behind positivity. There is research that impacts the adoption of Shawn's philosophy. It's pretty awesome to see a group unfold and begin to become more self-aware as an individual and a team. It has made an impact on people at work, but it is also been life-enhancing for many outside of work.
What do you say to business leaders who see this as fluffy? What is the business outcome you're looking for?
If everyone agrees on the philosophy, the success and results that they would yield from that are incredibly powerful.
As an aside, Nationwide has done a lot of work with Harvard Business Review and with Shawn. They've been featured on "Oprah." In fact, one of the gentlemen, Gary Baker, who is one of our VPs, initiated this for his whole department. He had such great results that someone at Google reached out to him and asked, "How can we implement this in our company?" Which is so ironic, because when you think of Google, you think of them of being very innovative and a very engaged corporation to work for—cutting-edge. That this would get their attention says a lot about the impact of the principles of the initiative.
Looking at the results that they've had are impressive. I have seen a difference just in my interactions with teams and people that have done this and implemented it, and others say the same thing. That's one of the most important things. I've done a lot of different kinds of projects or initiatives or training that really have made a difference. But with this one, if you really adopt it and believe in it, it's really life-changing, not just for you professionally, but personally.
How do you connect with your business partners, and what can others do to strengthen those relationships?
Sometimes in the learning arena, it could be assumed that a solution is education or training. My best advice is that you really think of yourself as a consultant, not as an instructor. I am a training consultant, so that is what I should be doing—consulting with my customers. Start to network and work with those leaders or individuals at all levels within the company to glean from them what they need. What are the things that are keeping them up at night?
Think about what exists in their list of courses or their toolbox, whatever it is that they're doing that could help execute on those results. It's not just sales, it's not just service, and it's not just teaching someone a process or those things. It is looking at the business need and thinking more broadly about what exists in the offerings, and then thinking about what could be developed.
Then take it one step further, to really understand that we need to be able to shift from just classroom to a more mobile, more virtual, more on-demand type of learning environment. We need to meet the needs of not only all learning types or job titles, but in general just the demographics. More people are working remotely, not just salespeople. How do you reach them, and how do you get them just-in-time education that makes them more successful in their jobs?
Are there any L&D trends that concern you?
We need to think about the new learner. When I say that, I'm not just talking about the college graduates coming into the workforce, but at all levels. There continues to be a trend of being mobile and global in what we deliver, and I expect we will see more of it. I remember the years when we first started talking about eLearning and it was kind of foreign to us. And now it's as though it's on steroids, and we need to find out what works and how we can get things more quickly to our learners at all levels, whether it's leadership development, sales, or technical training.
How do you expect L&D to change in 10–20 years?
This is just my gut telling me that the traditional classroom is going to look incredibly different. When you think of innovation and doing business differently, I think about how I love photography and I take a lot of pictures. I remember for the longest time, I had my 35mm camera and Kodak film and it was awesome. Then they introduced digital. Kodak decided they had a great product, they were not going to change. They were not going to shift, and look at where they're at now.
Especially for those that are tenured in the field, we need to think very innovatively. We need to say, OK, I may be in Des Moines; my audience might be in Boston. I can still deliver an effective course being virtual—live, in a video conference or whatever it may be. We need to probably look at more creative ways as the technology expands in that venue to just really embrace it and have fun with it.
But most importantly, learn to sell it to our customers. This is new for many of them. Change is different. Learning something new is different. Managing a classroom virtually is different. But gosh, it can be so exciting and so much fun. I think the learners and the business owners, depending on what your audience is, are so much more appreciative to not have to leave, not have to travel, and not have to spend money, and be able to do it right in their own offices.
Tell us about a training success story that you're proud of.
Several years ago, I did a one-on-one consultation with an agency. I went in to talk to them about strategic planning; they'd never really done that. The owners knew what the goals were, but they were never really vested in the plan. They basically went through this full plan with me—a timeline they'd instituted, marketing plans they wanted to do, what they were going to do in order to execute more sales, how they were going to connect more often with their customers—four or five things for the entire year for their goals, and everyone was involved. The manager who initially asked me to come in and help them said, "You're not going to believe this, but in six months, we increased our direct results, basically, by almost $175,000."
That was a very big success story, and it wasn't because I delivered a class. It was because I consulted with them and figured out what they needed and helped guide them through getting there. It wasn't Angela's idea; it wasn't Angela's plan. It was theirs.
Oftentimes a leader comes to us and says, "We need a learning solution." In that case, I was very adamant to say, "Then everyone in your location needs to be involved. If you have someone who is great at planning their kids' birthday parties, that's the person who may help institute your marketing initiative for the first quarter." They got on board and it was great for them.
You wrote Sales Training Basics, published by ASTD Press. What was it like to publish your first book? What tips would you give to other author wannabes?
First of all, for anyone who wants to write a book, networking is a huge thing. Little did I know that the Renie McClay whom I met on a bus on the way to the airport after a conference would lead to a friendship and opportunities to get published. Truthfully, getting opportunities, however small or when you can, to get published in whatever way works for you, is huge. You don't need to wait for someone else to do that, especially with technology now and social media. There's a million different ways people can do that.
My advice is, don't think it's easy to write a book. It certainly is not. Be humble—don't be afraid to get feedback and make many, many, many changes, because it'll make you a better person in the long run. You'll learn a whole lot along the way. And be patient. In my situation, I was pretty lucky because I had done some smaller projects, and it happened fairly quickly. Patience is needed because there are a lot of layers. It is probably more work than you think.
That's true. How did you work it into your life?
I had two small kids at the time. I did a lot of early mornings. I was very much an early morning person. I knew that if I got up at 4:30 in the morning, I could get a whole lot done in maybe three hours versus trying to tie it in with everything going on with kids and balancing a family and work. I used the time that I knew I would be most creative and on my game, and I did a lot of weekend work. That was when I kind of powered through everything. That was hard. That was very hard, and I did not expect that.
Topics: Interviews with Learning Leaders