How to Develop a Sustainable Learning Plan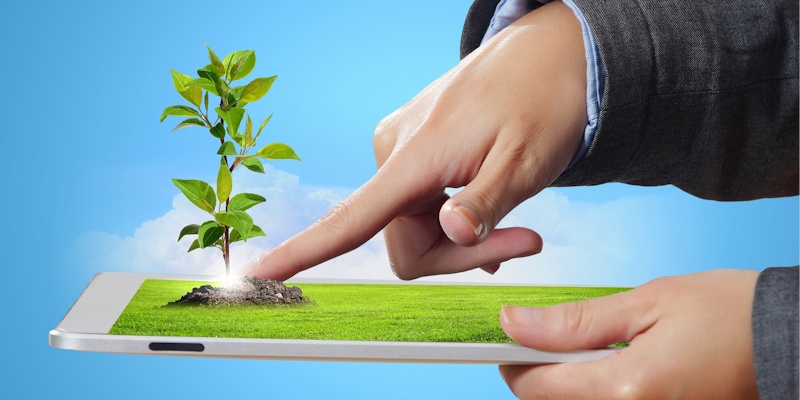 When new learning and development projects are being designed and developed, they naturally take precedence within the L&D organization, and attention and resources are diverted to the new learning initiative. Meanwhile, existing training deliverables lose credibility as they become outdated, inaccurate, and irrelevant.
That's why it is so crucial to establish and adhere to a learning sustainability plan, which helps keep all learning products fresh—not just the shiny new ones. Maintenance of existing learning products allows for more consistent and regulated management of updates to those deliverables being used throughout the company.
A sustainable learning plan is a necessary component to the long-term success of any L&D organization, and it can be put into effective practice with a five-step plan.
Sustainability encompasses maintenance.
First, let's clarify what we mean by "sustainable learning plan." Sustainability considers the overall assessment of training initiatives and learning solutions for an organization's learning department. Maintenance refers to the review of learning and performance solutions and training deliverables to address the need for updates and fixes.
Sustainable learning has benefits beyond maintaining relevant, high-quality training deliverables. Ongoing maintenance offers definitive insight into the effectiveness and scope of a company's corporate education operations, as any learning solutions can quickly be assessed for their use and ultimate value. Having this timely and relevant view of all training solutions is critical to effectively managing the layers of corporate training materials.
Moreover, the ongoing attention paid to the library of training deliverables builds credibility and visibility for the learning function as business partners, working to align training to overall business strategy. Learning sustainability means that training solutions and deliverables will be increasingly recognized as being more accurate and up-to-date—because they will be.
Step 1: Categorize Deliverables by Importance
Assign a rating scale to training deliverables to help identify which need to be updated frequently and which can go longer between revisions. A highly visible, important training solution needs to be updated more often than a one-off deliverable that may be infrequently used.
The sample ratings scale at right designates the importance of given deliverables as 1-star, 2-star, 3-star, or 4-star. A 4-star program might be revised quarterly, whereas a 1-star deliverable may only be reviewed every couple years.
Step 2: Create a Maintenance Inventory
Logging all corporate training and deliverables in a maintenance inventory spreadsheet provides a tracking mechanism for the many learning items within an organization. Having one central location where all learning solutions can be identified from a high-level perspective is essential for the planningof learning department goals, resourcing, and other critical elements.
This inventory provides access for all levels of learning and development to identify what training solutions are current and which programs and deliverables have been recently updated, as well as which programs could be retired, among other information. With the multitude of training programs and deliverables that may be designed and developed each year, it is important to have a grasp for what currently exists and what needs updating.
Step 3: Collect Update Requests
There are two avenues as part of a strategic management process for capturing update requests: Reactive and Proactive.
In the reactive avenue, learning leaders "react" to submitted program update requests received from an established and easy-to-use outlet, such as a form on the company Intranet. Establishing an outlet for others to provide feedback gives interested parties the opportunity to have their voices heard, and it allows the learning function to build a community of sharing while also creating visibility for its work. Remember that when soliciting feedback, it is important to collect any and all updates, while setting expectations for how the updates will be reviewed and completed.
With the proactive route, learning leaders seek out update requests from the interested parties through regularly scheduled reviews of training programs and deliverables, based on the rating scale from Step 1. Depending on the visibility and importance of a program, reviewing its content may need to occur more often.
Reviews should be conducted both internally (by instructional designers, trainers, and learning leaders) and externally (by subject matter experts, the target audience, and sometimes even external business partners). External reviews are an ideal opportunity for regular touch points with the business partner to proactively seek out any necessary updates and edits required for the program. These regularly scheduled review meetings will also build visibility, credibility, and relationships for the learning function.
Step 4: Review Update Requests
Conduct a regular review of all captured update requests, with an assessment report outlining the vital information related to the updates captured. Vital information may include:
Number of update requests per training program
Training program's importance rating
Category of updates
Training program's last edit date
Update requests requiring immediate attention
The assessment report should identify which updates will be completed, and when.
Step 5: Execute Planned Updates
Follow through on the plan, completing assigned updates as scheduled. As assigned updates are in motion and then implemented, replay steps 1–5.
The question of whether to designate individuals specifically to be responsible for L&D maintenance, or whether to incorporate maintenance processes into general responsibilities throughout the L&D organization, largely depends on the size of the organization. A midsize or large L&D organization might be wise to delegate maintenance responsibility to a person or team, which allows for focused attention and reliable learning sustainability. When the responsibility for maintenance is placed on instructional designers and developers for the deliverables they create, maintenance often falls through the cracks.
Subscribing to the sustainable learning process will provide a path for L&D to proactively implement necessary updates and edits on a prioritized and timely basis, and in conjunction with new training initiatives. Ultimately, the execution of a learning sustainability plan, in alignment with consistent maintenance practices, serves to reinforce the value of the learning function by delivering better learning overall throughout the organization.
Topics: Instructional Design