Luxottica Learning Leader: L&D is Collaborative, Continuous, Connected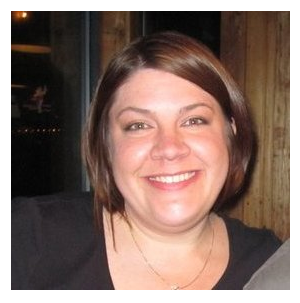 This is part of our ongoing series, Interviews with Learning Leaders.
Ellen Barhorst is director of learning and development for Luxottica Retail North America, which operates more than 4,800 eyewear shops under the LensCrafters, Pearl Vision, Sunglass Hut, Oakley, Oliver Peoples, Sears Optical, and Target Optical brands. Ellen is responsible for the organization's strategic learning direction, designing content management solutions that complement the learning management system and creating and owning the enterprise learning framework and methodology focused on client experience. She leads integrated enterprise learning and development initiatives, implements learning standards for North America, including mobile learning, gamification, eLearning, social learning, and blended learning. Partnering with talent management she defines leadership learning tracks for retail. She collaborates with learning partners to align learning initiatives to business goals to measure effectiveness, and she evaluates learning initiatives against objectives and impact on key business metrics.
---
What are some learning trends that you love or dislike?
I love that you can learn anywhere on any device all the time—as it should be. The challenge is to get people to realize they are learning. Every time you pull up the Help tool or a have a conversation or ask a question, you are learning. I love that the environment is ready for this and the workforce is ready for this.
I see a desire for personalized learning through safe failure—do, and tell or show, where needed. This is a shift from our standard tell, show, do practice. This desire to learn—right now, otherwise I am disengaged—is loud and clear.
We need to move from being attendance-driven—"Hey, we are successful because people completed something!"—and shift to being engagement-driven. Attendance is great, but how did they engage? How do they use it? How do they talk about the application of the experience? Is it creating a buzz? Is it creating a shift in behavior? More options are available to measure and connect learning to business results. Identify what actions really matter. Learning is always evolving and gaining traction. Some people are skeptical, but I think over the next few years, we will be able to measure true engagement of the learning.
For many legacy companies, money drives what to learn, when to learn, how to learn. We are afraid to make a big jump and redefine modern learning. Our companies born in the digital age are light years ahead. We need to rip off the Band-Aid and meet our learners where they really are. Let the learners lead, let them share, and celebrate learning—everywhere, all the time, in any way!
What are your thoughts on leveraging social learning?
We are not doing anything directly, but it is naturally happening. LensCrafters has a private Facebook page that is getting great traction. It has questions of what to do, FAQ moments, inspirational thoughts, celebration, and congratulations. It is informal—not regulated, but watched. It is not run by corporate, operations, or marketing, but by the associates and managers in the field, so there is a natural pull. It is a great way to start social learning, but it is Facebook, so it can be hard to find what you need. As we solidify our learning systems, we hope to shift this enthusiasm to a platform that provides a more organized approach with measureable results, without losing the enthusiasm we have today.
We see social learning in our global IT group. They have a social page within IBM Connections. A wiki, business processes, a place to ask questions and add new things. It is very specific to the IT world—content created by IT, for IT. There is training there with rewards and recognition; badges can be earned. It is informal and and BYOD (bring your own device).
You have North American responsibilities in a Europe-based company. What attention is needed to make that work well?
We have a decentralized learning function. With all the differences, we need to pull together a solution that is seamless to the end user. That is the challenge and the fun.
It is important to understand where we play in North America, compared to global colleagues. What is different about North American business, and what is the same. For example, our European counterparts identified certain leadership courses to support our global footprint; do we need to modify for North America? Are North American responsibilities the same? We need to think about what we need to bring learning to life, regardless of country. For Luxottica, each country, business, brand, and department are in a different place with their learning journey—some are on a platform, and some need a paper version of everything; some are groups that just need the basics, others are running fast to create the next global leader. The learning management system will work and be beneficial to North America, but will it be beneficial in other countries? We are working toward OneLuxottica, where possible, with the flexibility and scalability required to work everywhere for everyone.
In North American retail, we are constantly evaluating the value of shared learning experiences vs. unique experiences. Our retail brands have different marketing strategies and operating models. Some stores live in a host environment, one is a franchise focused on the doctor relationship, another markets to a higher-end client who loves technology, whereas another is all about sports. This creates technology challenges and content challenges. Some have labs on site, and it can be different for each brand. While core messages are similar, tone of voice may be different. Today, we have very little one-size-fits-all, but an appetite to gain efficiencies wherever possible.
Tell us about a training initiative that succeeded at improving a team or group's performance.
The favorite learning experience at Luxottica Retail North America is our Field Manager Basic Training, a learning program created and maintained by all retail brand learning partners. FMBT brings together key talent from different brands in one space. Here, we prepare managers to move from single-store responsibilities to multiple-store responsibilities. We learn foundation skills for four days and assign the participants a subset of multiple stores as a training ground to apply what they learned. We also assign mentors to support the participant during the application period. Participants come back and report out what they learned during their experience—the challenges and the successes. This course develops our pipeline into the next level. The program is successful because it provides a safe environment to fail and learn. The retail business leader in each brand sponsors the program, determines criteria for selection, funds the program, and keeps the program as a priority year after year. It is all about the business driving the learning, not training driving it. It is why it is successful—and it is successful every time.
What is your philosophy on learning and development?
My core belief is that learning is everywhere. It is happening in real time, is collaborative, continuous, and connected. Lifelong learning is a fact, not an aspiration. Curiosity and learning are the fuse of innovation. Grow and explore to better yourself and others. Always pursue your learning and development with passion. Just do it—whatever it is that you want to learn. It will make a difference in your life.
What are some favorite learning resources you recommend?
I love the LinkedIn groups and TED Talks. I sign up for a variety of groups, not just inside my specialty and industry, but others: marketing (trends with omni-channel provide a lot of insight on how to best steer learning), recruiting trends, oil and gas, healthcare, finance, etc. I love my professional network—relationships with others in a variety of companies provide external sounding boards to keep me fresh and engaged. I read everything—I ask to join finance meetings, visit the field, and ask questions about learning when I am at a restaurant. I am a fan of work by David Rock, Jane Bozarth, and Cammy Bean, and of course, Karl Kapp. We have a lot of brilliant learning thought leaders, but in the end, it comes down to the learners themselves. I spend my time getting to know my learners—who are they, what do they do, their habits, how they communicate, what they like, what gets in their way. If I can open their eyes to the learning that is everywhere, all around them, all the time, then I am successful.
Topics: Interviews with Learning Leaders