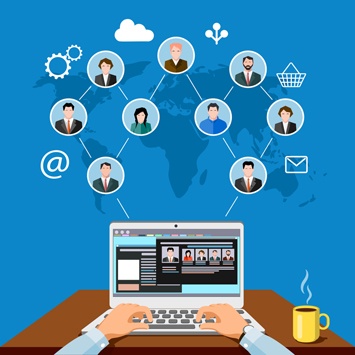 As multinational companies continue to expand service offerings across the world, learning & development organizations must expand their workforces in kind. For practical and fiscal reasons alike, this expansion increasingly takes the form of virtual, cross-border L&D teams. The benefits of a virtual and global workforce are clear, but the challenges and potential pitfalls are not always so obvious.
When it comes to instructional design engagement across regions and time zones, there's a combination of factors to consider: cultural and language differences, communication technology, conducting effective content, task and audience analyses, working with SMEs, facilitating content review sessions, holding creative virtual brainstorming sessions, and managing alphas, betas, pilots, updates etc., etc. ... It's a lot to juggle!
The Association for Talent Development recognizes the importance of navigating this state within the learning and performance arena, with "having a global mindset" as one of the foundational competencies of the updated ATD Competency Model. Key actions associated with these competencies include appreciating cultural differences, conveying respect for different perspectives, developing cultural awareness, adapting behavior to embrace differences, advocating the value of diversity, and maximizing effectiveness through diverse contributions.