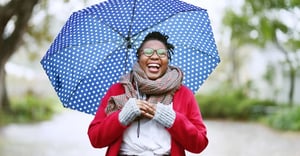 These unprecedented times have flipped learning and development on its head. Remote sessions, eLearning, virtual instructional-led training—no one saw this coming, and very few of us were prepared. How do we navigate our new normal in learning and development? Caveo's roundtable discussion will cover how we have helped companies adapt to these newfound struggles, and how we are looking to the future in preparing organizations for a new wave of training post COVID-19.
---
In this webinar, we discuss the benefits and risks of adopting a new digital learning environment from three distinct perspectives: instructional design, project management, and leadership. We also help you understand how you can take specific actions to help your organization weather the storm and come out even more flexible and adaptable for the ever changing needs of your learners. Watch Caveo's team of award winning staff for this unique and informative look at the new world of training.
Who Should Watch
Chief Learning Officers (CLOs), VPs of Training, Training Directors and Managers, Human Resources VPs and Directors, CEOs, and COOs
About the Presenters
Mitch Weiss leverages his experience to lead, develop, and manage Caveo's learning solutions organization to provide industry-leading, strategic learning solutions with an exceptional client experience, building long-term client relationships, and facilitating and ensuring retention. He uses his strong strategic, collaborative, and analytical leadership ability to bring creative, innovative thinking to the table while offering new ideas and solutions to complex business challenges. Mitch has multiple degrees (that he'd prefer we not brag about), including a Doctorate of Education in Instructional Technology.
Renie McClay leverages her passion for learning, global talent development, innovation, and giving people tools for success in her project management role at Caveo. She has a master's in global talent development from DePaul University and is a Certified Professional in Learning & Performance (CPLP). An adjunct professor at Concordia University and Roosevelt University, she is a renowned expert on global training and sales training. McClay has authored or contributed to 10 books, including The Essential Guide to Training Global Audiences and Fortify Your Sales Force.
Eric Quarrell leverages his expertise instructional design, multi-media and eLearning development, and project analysis in his role as Development Manager at Caveo. Eric works with clients and the Caveo team to develop engaging and visually stunning learning experiences. He has a degree in web design and development from Full Sail University.