Make the Leap to VILT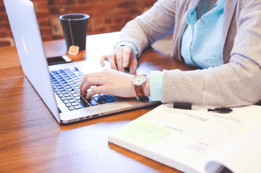 Instructor-led training (ILT) is still the predominant method of training delivery, with nearly half of all training hours using that format in 2015.* But as training budgets continue to tighten and workforces become increasingly dispersed, L&D organizations are having to creatively convert ILT into Virtual Instructor-Led Training (VILT) programs.
How can learning professionals successfully make the leap to VILT, providing their learners the same quality experience they would receive during face-to-face training?
In this webinar, former Caveo Learning Solutions Manager Joie Marshall demonstrates how to replicate a traditional ILT experience as part of a VILT program.
You'll learn how to:
Establish connections between facilitator and learners, and amongst the learners themselves
Use activities to draw in learners and enhance engagement
Create a connecting path for continued learning post-event
Develop a business case, including the various ways VILT provides immediate layers of financial savings to an organization
*2015 Training Industry Report, Training magazine