Discover everything you need to know about learning paths.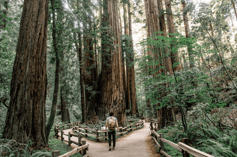 Learning paths are a tool to customize learning experiences for employees in a way that has a high probability of success.
In this white paper, we discuss what success is when it comes to learning paths and how to identify key strategic alignments to ensure they have the intended effect on performance.
Discover the answers to these questions:
What is a learning path?
Why do I need learning paths?
Why are they better than what I am doing now?
How will I know learning paths are aligned with business goals?
How long will it take to develop one?
Download today and you'll get a detailed plan to help you get started.