Learning and Development must continually work to stay ahead of the organization's training needs and requests. All too often, L&D is pulled in for a training request at the 11th hour. L&D can change this mindset and be seen as a value add for your organization by designing learning from a program perspective.
How can L&D plan for this bigger picture training perspective and better support stakeholders?
In this webinar, Joie Marshall, a learning solutions manager with Caveo Learning, outlines tactics for employing program design that will benefit your organization over the long term, including:
Identifying the value for your organization when using a program design approach for learning
Creating a clear message for how L&D can communicate the value of program design
Representing learning within your organization, from the learner's perspective, as a process versus a single event
Establishing a plan of action when structuring learning as part of an overall learning program
Recognizing opportunities within existing L&D deliverables that can be launch pads for future program design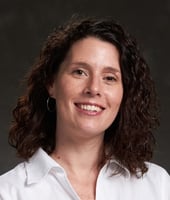 Joelyne "Joie" Marshall combines an MBA in training and development from Roosevelt University and a bachelor's degree in visual design from Northern Illinois University to design and implement learning solutions that are innovative, engaging, and deliver maximum business value to organizations. Marshall is active in the Association for Talent Development, serving as Director of Training Today for ATD, Chicagoland Chapter. Marshall has presented at the 2015 and 2016 Chicagoland eLearning and Technology Conference, the 2016 ATD Hawkeye Conference, and the 2016 Bank Trainers Conference, as well as facilitating workshops for ATDChi and the Chicago Chapter of the International Society for Performance Improvement.