Tips for Maximizing Engagement and Performance without Increasing Cost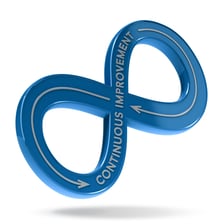 Corporate compliance training is too often a "check-the-box" initiative. The days of "Read & Sign" are fast coming to an end. Business leaders want to understand – and measure – the organizational impact and ROI of all their training investments.
During this one-hour webinar, Jeff Carpenter, Principal, and Sheri Winter, Director-Client Development, counterpoint traditional vs. business-focused compliance training approaches. They'll outline strategies that deliver measurable performance and business impact.
In this webinar, you'll discover:
How compliance training can be tied to performance and business impact.
The business case needed to gain necessary stakeholder support.
Which tools & techniques can help you speed up implementation without any additional staff or budget.