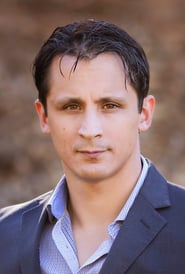 Ray Valenzuela, a senior learning strategist with Caveo Learning, is among the presenters at the 2017 Corporate L&D Institute, September 17–19 in South Carolina. The event, to be held at the Westin Hilton Head Island Resort & Spa, is hosted by the International Performance Management Institute.
Valenzuela's presentation is titled, "Using the L&D Maturity Model to Improve Your Learning Department and Deliver More Measurable Value." From the session description:
There are three areas of excellence—strategic, financial, and operational—that define a learning organization, along with seven core capabilities that L&D must manage in order to increase its business value and effectiveness. As the learning function matures, it either aligns more closely with enterprise business goals or entrenches to become reactive and silo-based—or, more likely, something in between.
Corporate L&D Institute is an invitation-only event for Fortune 1000 organizations in North America in which experienced learning leaders can network in an intimate, senior-level environment. Through a series of interactive panels, roundtables, and keynotes, participants accrue the tools and actionable insights necessary to rise to today's learning & development industry challenges.
Before joining Caveo, Valenzuela spent 12 years on active duty in the U.S. Marine Corps, becoming the academics chief for the Combat Instructor School in the School of Infantry (West). A Lean Six Sigma Black Belt and PMP certified, Valenzuela holds a master's in industrial and organizational psychology from the University of Phoenix and is pursuing a doctorate in organizational leadership.
In addition to his turn at the Corporate L&D Institute, Valenzuela is set to present at the 2017 Southwest Learning Summit in Texas on August 24.