Renie McClay, Senior Project Manager at Caveo, is presenting at the Association for Talent Development Kansas City Chapter's (ATDKC) Fall Conference 2018, on September 27 in Overland Park, KS. This annual conference is the area's largest talent development event, bringing the latest in trends and tools for engaging learners. Talent development practitioners from all around the greater Kansas City area will be in attendance at the Johnson County Community College.
This year's ATDKC Fall Conference theme is Get A Clue, and is intended to help broaden and deepen awareness of how to ask the right questions, targeting instructional designers, training practitioners, and learning consultants.
Acting within the conference theme, McClay's session is titled Defining Learning Solutions within the Organization Budget.
Your client has a budget and wants to make the most of it. They tell you what they want, but it is too much for the timeline. Once solutions are defined, more questions are needed to uncover possible obstacles in meeting deadlines in the future, like working with solid versus fluid content to reduce edit cycles. This session is filled with tips for learning leaders wanting to recommend the right learning solutions to address the critical needs for the client. The audience will help to recommend solutions within small group discussions, and discover the right questions to uncover creative solutions that will match the budget and be reasonable for the timeline. Experience actual case study examples and the solutions created to meet those client needs. Session is geared toward internal as well as contractor learning leaders.
Other learning sessions at the conference with improve questioning skills in:
employee engagement & rollouts
copyright & intellectual property
leadership & coaching
virtual instructor-led training
learning solutions that meet budget
needs assessment for courses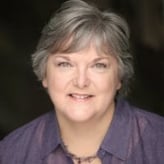 Renie McClay is a learning project manager with Caveo Learning. Before joining Caveo in 2014, Renie held a variety of learning leader roles for companies including Kraft, Gerber, and Pactiv Corp. She has a master's in global talent development from DePaul University and is a Certified Professional in Learning & Performance (CPLP). An adjunct professor at Concordia University and Roosevelt University, she is a renowned expert on global training and sales training. McClay has authored or contributed to 10 books, including The Essential Guide to Training Global Audiences and Fortify Your Sales Force.